Our mission is to deliver to our patients the highest quality dentistry at a fee that is fair to both the doctor and the patient. We are proud of the quality of our work and the manner that it is performed. We are concerned about sterility and cross contamination, and we strive to be the leader in infection control in the New Orleans area.
About Our Staff
At DiLeo Dental Group LLC in Metairie, LA, we are especially interested in making all our patients feel right at home! We put your needs first to achieve efficient and comprehensive treatment. Our staff is trained and skilled, and we strive to provide energetic and fun-loving service to each patient. Each member of our treatment team has years of experience in treating patients with the highest level of care. To better serve our patients, we stay abreast of the latest in technological advances by regularly attending continuing education courses and seminars.
Meet the Doctors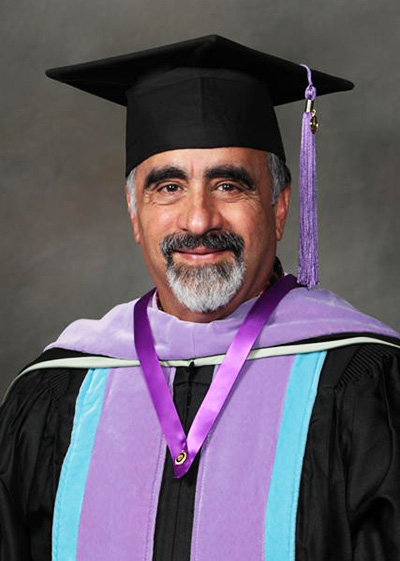 Vincent L. DiLeo, Jr., D.D.S. served as the 96th President of the New Orleans Dental Association and is a part of the Knights of Columbus. He was born and raised in New Orleans and comes from a family of a long line of physicians and dentists. He is a graduate of De LaSalle High School in New Orleans earning a Merit Diploma and graduate of Louisiana State University in Baton Rouge where he was a member of Alpha Epsilon Delta, Pre-Medical Honor Society.
While attending Louisiana State University School of Dentistry, he was a member of Psi Omega Fraternity, as well as participated in the Advanced Studies Program under Dr. Samuel McCluggage and received the Southeast Academy of Restorative Dentistry's Award. Upon graduation in 1982, continuing education being a big priority, Dr. DiLeo's achieved his Fellowship in the Academy of General Dentistry and is currently working on his Master's. He has maintained a private practice in Metairie for the last 31 years.
Joining NODA after graduation, Dr. DiLeo's participated in the emergency Dental Services program in association with Touro Infirmary, chaired by Dr. Frank Martello. Dr. Martello has volunteered for many years as speaker and room hosts, room monitor and operations for the NODC/LDA Annual Session. Dr. DiLeo's also volunteered for the ADA Annual Session as a speaker and room host.
Vince donates his spare time to a number of charitable organizations, including serving as an officer with the Knights of Columbus, Marquette Council, 1437; Triumph Over Kid Cancer, an organization whose mission is to find a cure for pediatric bone cancer; as well as Donated Dental Services (DDS) so as to help those who are in need of services but cannot afford them. His hobbies involve art, travel, restoring old cars and woodworking. Vince is married to his wonderful wife, Mary, and has two incredible children, Trey, Corinne and Bud our loyal, family dog.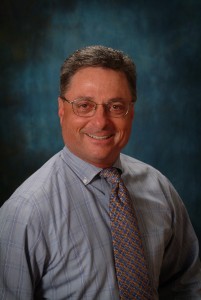 Chris E. Brown, D.D.S. is a native New Orleanian, and graduated from the LSU School of Dentistry in 1978. After over 35 years of practice as a family, general dentist, Dr. Brown now focuses his care to those needing treatment for jaw joint pain, headaches resulting from disorders of the temporomandibular joints (TMJ) and sleep breathing disorders.
Holding advanced membership status with training in both the American Academy of Craniofacial Pain and the American Academy of Pain Management, he has maintained expertise in the latest procedures for treating TMJ disorders and sleep breathing disorders related to jaw joint malposition.
Dr. Brown is an advisor to the board of directors of the New Orleans Dental Association and the Louisiana Dental Association and is the appointed LDA liaison to the Louisiana State Board of Dentistry.
In addition to working with the team here at the DiLeo Dental Group, Dr. Brown will continue with his appointment to the clinical faculty at the LSU School of Dentistry.
Meet the Team
Paula Impastato began working as Dr. DiLeo's Dental Assistant in March 1986. It's evident that over the many years they have worked together, Paula has developed extensive job knowledge and the ability to anticipate what is needed to deliver quality dentistry. In addition to these skills, her attention to detail, and sharp memory makes her the perfect Dental Assistant for Dr. DiLeo's. What Paula enjoys most about her job is the relationship that she has established with many of our long- term patients. She's been seeing some of them as long as 30 years.
Terri Vititoe has been handling Dr. DiLeo's front office since May, 2010. She enjoys working with the patients and is dedicated to serving them. She believes that our patients are the #1 priority and treats them with honesty and respect. Prior to joining our team, she worked at, and retired from, BellSouth/AT&T. It was there that she gained over 30 years' experience and became skilled in customer service. Terri is a native of New Orleans and enjoys the company of her family, friends, and two miniature dachshunds, Roscoe and Rusty.
Denise Profile picture and information is coming soon!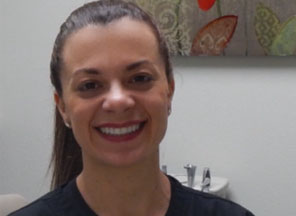 Regan Marchal, RDH, has nineteen years dental experience. She began her dental career as a dental assistant in 1998. Having had prior interest in medicine, she found her passion in dentistry. Regan is a graduate of LSU Dental School, where she received her Bachelor Degree in Dental Hygiene. She feels that patient education is most important and takes time for explanation and questions. She also believes in the more natural and preventive methods, but is knowledgeable on pharmaceuticals and more aggressive treatment when needed. Regan enjoys meeting new people, traveling, gardening, and spending time with friends and family. Regan is very excited about being on our team and looks forward to meeting our established patients and welcomes all new patients.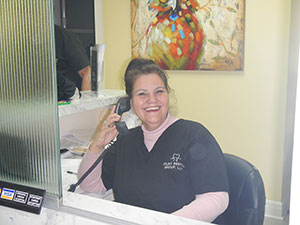 Elva Schwartz has been a dental office manager for over 28 years. Having previously worked as a hospital administrator and licensed insurance agent, she is very knowledgeable with billing, coding, and claim processing. She always tries to do the best for her patients utilizing their benefits. Elva attends seminars and continuing education courses to enrich her knowledge of the codes and billing changes. She is very caring and compassionate and thinks of her patients as family. Elva was born and raised in Lafitte, La. She is a very proud grandmother of 6, whom the 2 younger ones she has adopted.
Contact Our Dentists
For more information about our staff or to schedule an appointment, call DiLeo Dental Group LLC today.